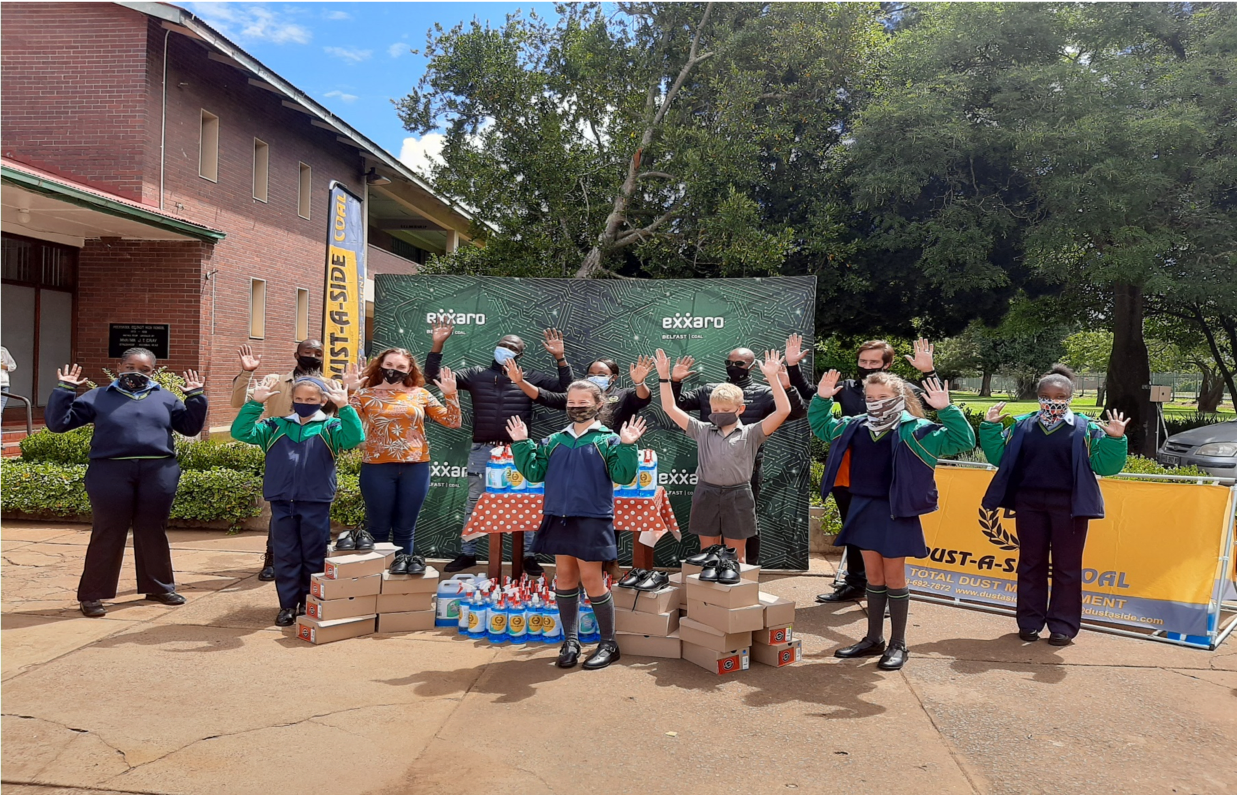 At Dust-A-Side, one of our core values is caring and this includes caring for the people and the places we work in. Our philosophy is to give back to local communities wherever we can, not only in areas where we operate, but throughout South Africa.
As part of this commitment, the dedicated team members of our subsidiary companies regularly seek out opportunities in which they can make a difference to the lives of people living in nearby townships and communities. One of our subsidiary companies is Dust-A-Side Coal, a stand-alone company that focuses on creating jobs and supporting charitable causes in the locality of Mpumalanga.
Recognising there was an urgent need to provide assistance to a local school in Belfast, Dust-A-Side Coal's MD, Fortune Naledi, decided to act. She recently took time out of her hectic schedule to personally deliver 150 litres of hand sanitizer for the children and staff to use.
"Making time to give back to our children is easy, no matter what my schedule looks like," Fortune said.
"During this challenging time with the pandemic, we want students and teachers to focus on what happens in the classroom and not have to worry about keeping the germs away. This will help give students the best opportunity to learn and grow into future leaders."
"I would like to add that I am thankful to Exxaro who worked in conjunction with Dust-A-Side Coal to help make this community project a great success," she said.
During Fortune's visit to the school and her interactions with the teachers and pupils, the need for school shoes also came up in a discussion.
Fortune did not hesitate to put up her hand to help. She then got in her car and drove to the nearest shop to buy 33 pairs of school shoes for those children in need.
It is acts of kindness and compassion such as this one that makes Dust-A-Side Coal proud to have a businesswoman such as Fortune as the head of our team - someone who is strong yet also has a soft heart for giving back.
If you'd like to learn more about our commitment to sustainability and social programs, please click here.