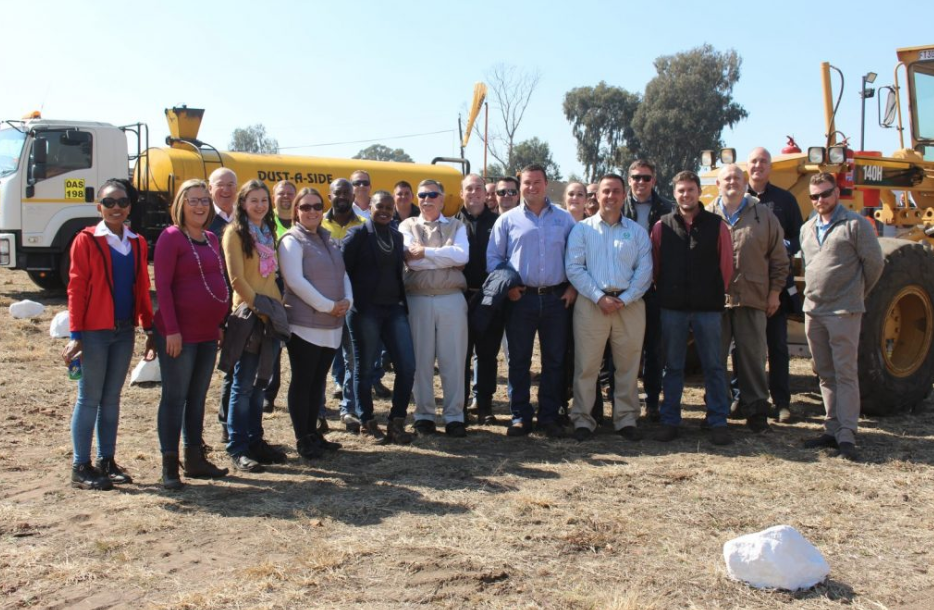 South Africa is currently experiencing high levels of poverty and unemployment and the best ways to curb this, is through education.
A decent education can go a long way and Dust-A-Side has identified ways in which it can assist in mitigating the plights of unemployment.
On the 26 July 2018, Dust-A-Side unveiled a new skills development academy at their Eastern Region offices in Emalahleni, Mpumalanga. This is the second academy that the company has launched successfully, the first one being in Limpopo, in partnership with Anglo American Platinum's Mogalakwena mine.
The new skills development academy aims to strengthen partnerships between Dust-A-Side and communities in which it operates thus becoming a highly attractive hub for closing unemployment gaps.
The two-story 2.5 hectares facility will offer heavy machinery operator courses and will be open to community members in possession of a Grade 12 certificates and driver's license.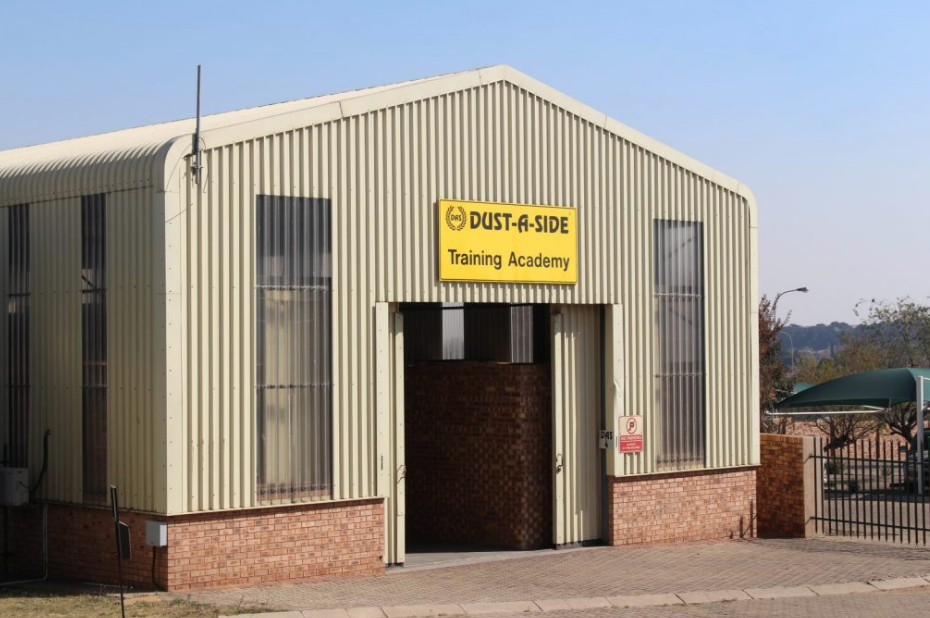 Each course will be run over a period of three months and upon completion, successful learners will be awarded an accredited Dust-A-Side certificate. The new facility also boasts three training classrooms that can accommodate close to 20 people, two offices and a kitchen area. Further away from the training academy building, the academy hosts a real mine simulation training ground where learners can be exposed to a fully-fledged dust control management mining environment.
"We are really excited with this amazing initiative," said Malan Cronje, Dust-A-Side Operations Manager Eastern Region.
"After over two years of planning, we are finally going to have students in the building. It is my hope that this academy will become a dream for everyone in our surrounding communities and that it will provide learners with skills that they can use in a workplace," Malan added.
Elnette Cilliers, Dust-A-Side Training Manager, said Dust-A- Side is planning to enrol unemployed and unskilled learners for the first intake.
"The learners will be equipped with grader operation training, Water-bowser operation, Mechanical broom and TLB training."
To date, Dust-A-Side's Mogalakwena mine academy has enrolled more than 50 learners and some of which have since been absorbed by the mine.
Johan Geyser, Dust-A-Side Managing Director, said he was extremely excited with the facility, the increased training capacity the academy will provide not only training internal personnel for our functionality but also to up-skill people for their future careers.
"Congratulations to Malan Cronje for having the vision of such a centralized training academy, Elnette Cilliers for grasping the opportunity to develop the training facility thus allowing more Dust-A-Side people to obtain improved skills and for all the trainers that will make the training academy a success".
"Thank you to every personnel involved in this project, I am very proud of you all," Johan concluded.
Dust-A-Side sees this as a long-term initiative that will see more partnerships and plans to approach learning institutions, SETAs and the Department of Education to come on board and create sustainable solutions with regards to training opportunities for youth and uplifting communities where it operates.