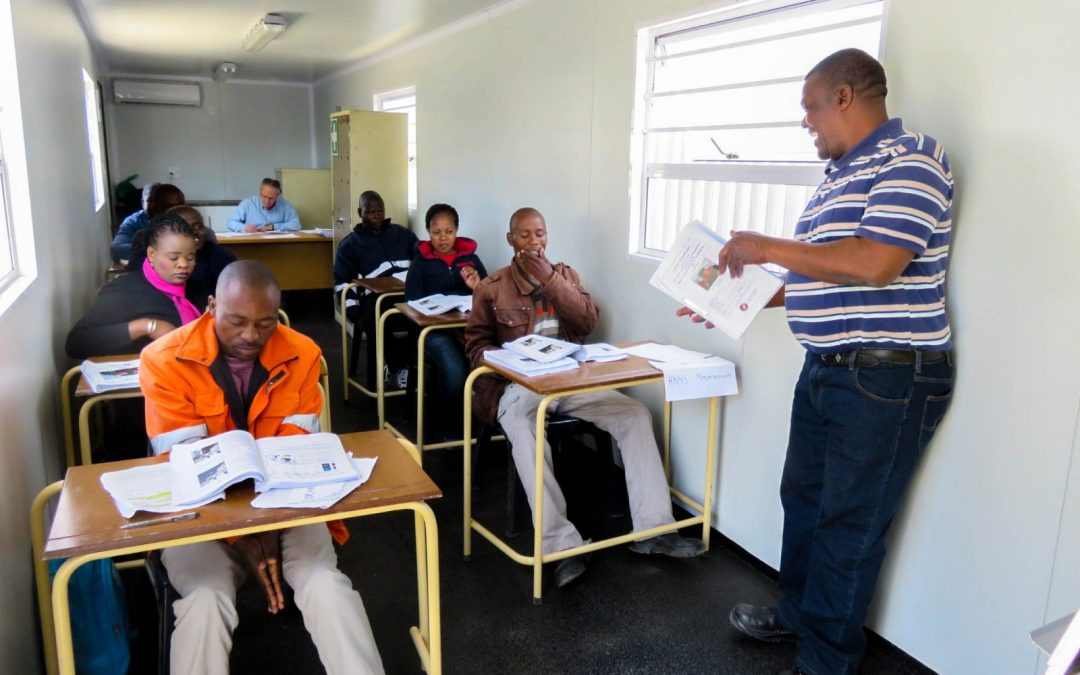 Discussions on a training academy between Dust-A-Side and Mogalakwena mine began in 2013. After detailed negotiations between the two parties the dream realised at the beginning of 2015 when Dust-A-Side and Mogalakwena mine came together to established the Mogalakwena Dust-A-Side Skills Development Academy.
The overall aim of this academy is to strengthen the skills, competencies and abilities of employees and community members in order to promote self-sufficiency. This will also be beneficial to the recruitment process, by having readily available certified operators Mogalakwena will enjoy the convenience of picking qualified candidates therefore speeding up the process of required appointments.
It caters for the Mogalakwena community and surroundings and is open for any member in possession of a Grade 12 certificate and driver's license. DAS will be offering the following heavy machinery operator courses:
Grader
Water bowser
Mechanical broom
TLB
Each course is run over a period of three months. Upon completion, successful attendees will be awarded with an accredited DAS certificate.