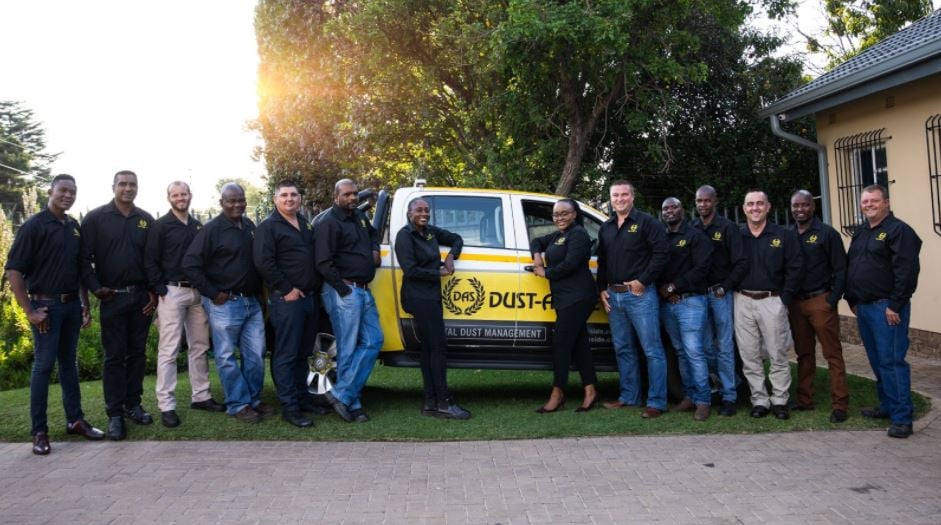 Dust-A-Side Coal is proud to announce that it has now been successfully serving local clients and communities in Mpumalanga for two years.
The company was first born out of a strategy by the Dust-A-Side Group of companies to be locally owned and operated. As such, the Group ceded it's dust suppression businesses in Mpumalanga to Dust-A-Side Coal during 2019.
The Dust-A-Side Coal team is very pleased to have managed to take a principled idea and vision and turn that vision into an operational entity that not only serves the interests of the business but also that of the local Mpumalanga community.
As of April 2021, Dust-A-Side Coal is a 51% black owned company and is made up of a dedicated team of employees who specialise in total dust control and road management solutions for coal mines.
One of the key aims of the company over these past two years has been to create long term shared values which are mutually beneficial to mine operators, employees and the local community.
Strategies to achieve this aim have included promoting local community involvement in respect to ownership and workforce participation as well as growing the business to add value to the local economy in the form of local jobs. As part of this strategy, Dust-A-Side Coal has begun to implement training programs and bursaries (valued at R280 000.00) to help create self-sufficiency for the underprivileged.
Supporting charitable causes has also been an important focus of the business. The dedicated team members of Dust-A-Side Coal regularly seek out opportunities in which they can make a difference to the lives of people living in nearby townships.
On one such occasion, Dust-A-Side Coal's MD, Fortune Naledi, took time out of her hectic schedule to personally deliver 150 litres of hand sanitizer and 33 pairs of shoes to children in need at the Belfast Academy School (pictured below).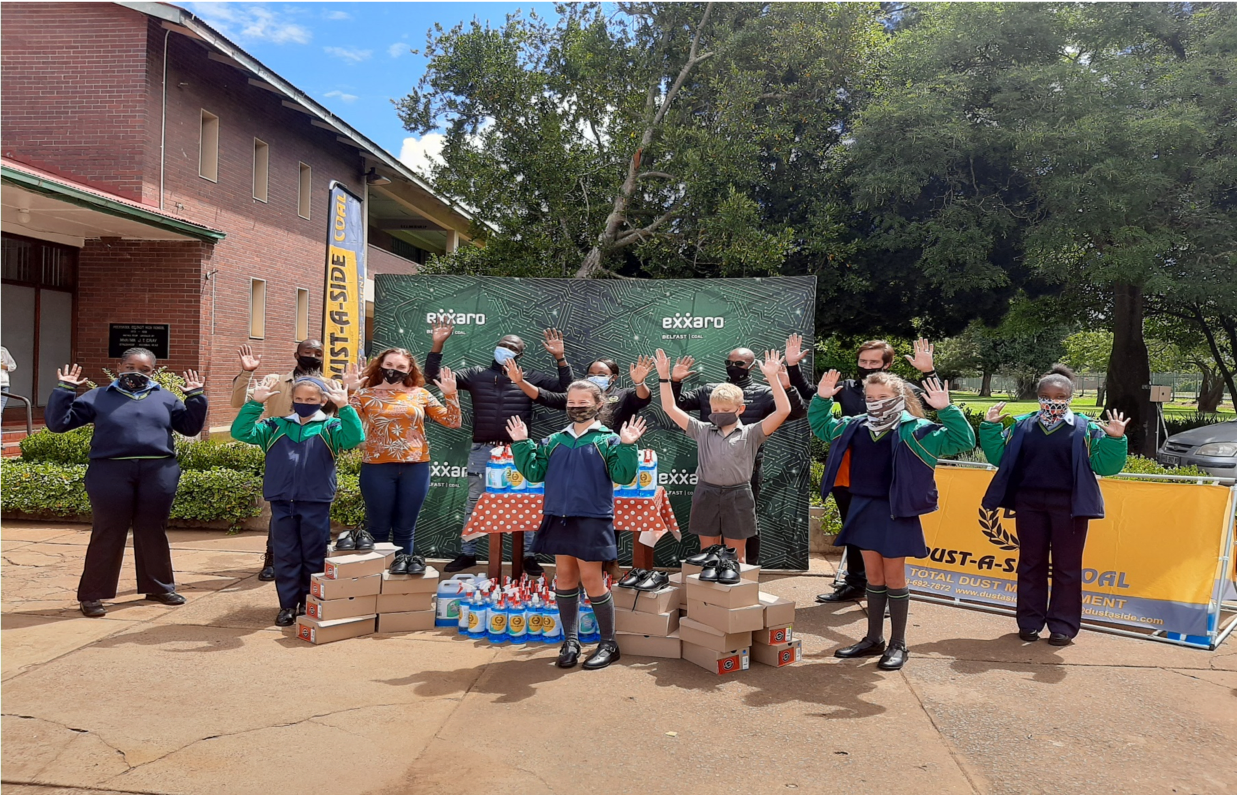 Moreover, the Dust-A-Side Coal team banded together to donate an incredible R20 000.00 worth of food and goods to 40 families in the Emakhazeni Local Municipality during the initial outbreak of the COVID-19 pandemic (pictured below).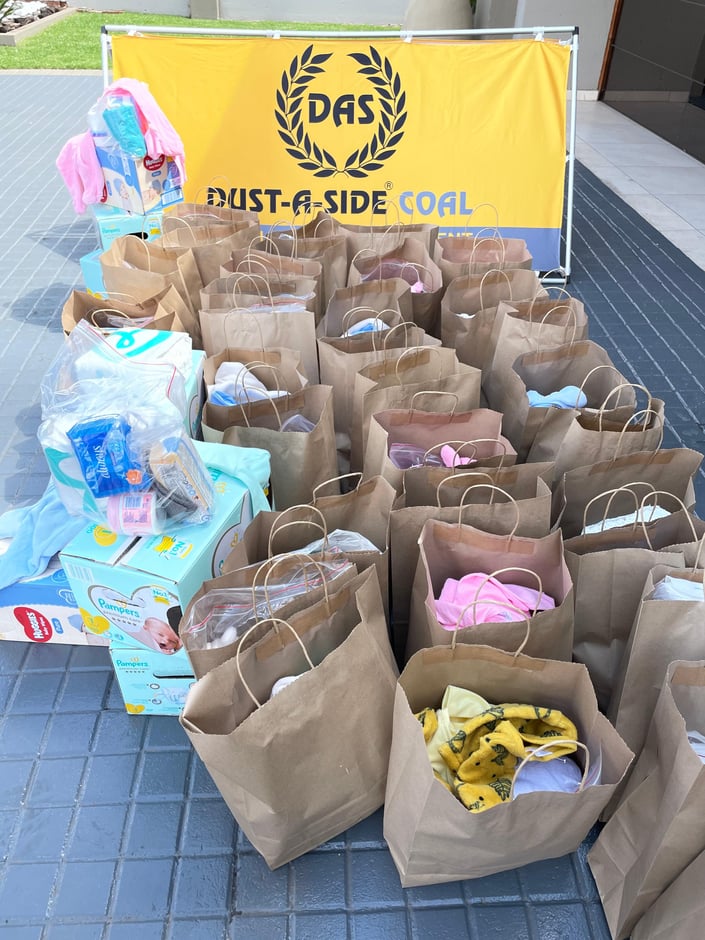 On top of encouraging charitable initiatives, the company is further committed to reaching new levels of safety achievement by providing expert safety advisory and consulting services to local coal mines. It will continue to strive to ensure that the Mpumalanga Surface Mines and Quarries region will be classified as one of the safest in the world.
Dust-A-Side Coal is also proud to have formed a partnership with an NPO through the #DONOTTHROWITAWAY campaign which will be rolled out across the Southern African borders (pictured below).
In the lead up to the two year anniversary mark, DAS Group CEO Paul Voorhout reflected on the successes and challenges that Dust-A-Side Coal has faced.
"During our time learning and engaging with our clients, we have consistently attempted to listen first to our client's needs and establish ourselves as a leading voice in the marketplace, whilst being actively managed by our diverse board and management team," Paul said.
"We largely conquered great difficulties during the very unfortunate COVID-19 period and feel that we are more than ready to assist clients in an ever-changing world that will require additional skill and strategic alertness to drive growth and sustainable development."
Whilst Dust-A-Side Coal is still a young business and has more growth to achieve, the future looks bright for its employees, its clients and the many Mpumalanga families who will benefit from the company's future charitable initiatives.
To learn more about Dust-A-Side Coal, please click here. Or to get in touch with Dust-A-Side, call +27 12 648 8900